How to Create a Holiday Feast with the Korkmaz Alfa Cookware Set
Here's the challenge: Can one cookware set help home chefs pull off an entire holiday feast? As it turns out, it's not much of a challenge at all -- at least not when you're using the Korkmaz Alfa 9...
Here's the challenge: Can one cookware set help home chefs pull off an entire holiday feast? As it turns out, it's not much of a challenge at all -- at least not when you're using the Korkmaz Alfa 9 Piece Cookware Set from Cilantro. Here's a rundown of nine different recipes which add up to one amazing Christmas or New Year's dinner -- using only the Korkmaz Alfa 9 Piece Cookware Set.
This festive favorite is not just for weddings! In fact, many Italians kick off Christmas dinner each year with this celebratory soup packed with endive and miniature meatballs. The Parmesan egg drizzle offers a flavorful finishing touch. Prepare the meatballs, then pop all of the ingredients into the Korkmaz Alfa 5.4L casserole, simmer on the stovetop, and serve.
2. Fillet of Beef Bourguignonne
What's even more mouthwatering than filet of beef? Ina Garten's extraordinary Fillet of Beef Bourguignonne. The perfect Christmas dinner, this meal combines crisp bacon, tender beef, hearty mushrooms and a rich, silky and delicious sauce repeatedly described as nothing short of "amazing." The best part? It uses just one pan -- the handy Korkmaz Alfa 3.0L frypan.
3. Green Beans with Caramelized Onions and Almonds
A sophisticated twist on your grandmother's green bean casserole, this Tyler Florence recipe lets its ingredients shine. Boil green beans in a medium-sized Korkmaz Alfa casserole before toasting the almonds and caramelizing the onions in the same pot. The final step brings all of the cooked components together into one beautifully cohesive dish.
What's a holiday meal without a little -- or maybe a lot of -- indulgence? Russet potatoes, bacon, two kinds of cheese, and half-and-half add up to an impossibly rich, delightfully creamy concoction, while fresh parsley and chives embolden and brighten up the dish. Korkmaz Alfa low casserole ensures a quicker cooking time, while the lid means no fussing within aluminum foil.
5. Impossibly Moist Roast Chicken with Melted Onions
Looking for an alternative for -- or complement to the fillet of beef? This is not so much a recipe as a primer for how to cook the perfect roast chicken with minimal effort and maximal results. The secret? Cooking the bird on a bed of onions at a low temperature in a covered pot. That's it. Just two ingredients, the right method, and a holiday-worthy happy ending in the form of succulent, falling-off-the-bone tenderness. (The chicken should fit snugly in the pan, so choose the Korkmaz Alfa casserole that best fits your bird.)
6. Molasses and Ginger Glazed Carrots
Anyone who's ever endured mushy carrots will rejoice in this recipe's refreshingly al dente preparation. Add in a phenomenal glaze, and you've got the perfect sweet and savory side dish for your holiday meal. Even better? It's another one-pot wonder with Korkmaz Alfa cookware.)
7. Cabernet Cranberry-Kumquat Sauce
Step away from the can of jellied cranberries. This perennial crowd-pleaser gets a seasonal update thanks to the unexpected -- and yet decidedly delicious -- addition of kumquats. It's bright, bracing, and the perfect accompaniment to a roast chicken or other main dish. The best part? You can make it a full five days in advance freeing up your Korkmaz Alfa cookware for other components of the meal.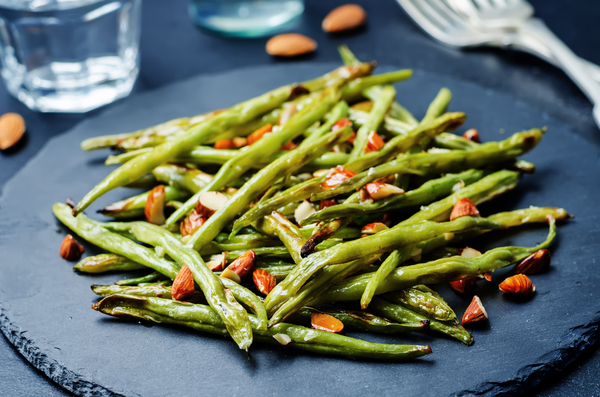 Sweet, fluffy panettone is a holiday favorite, and the perfect base for a soothing bread pudding. The addition of eggnog makes this divine dessert as festive as it is flavorful. Just mix together the ingredients, pour into the Korkmaz Alfa Low Casserole, bake, serve and await the "ooohs" and "aaahs" of your guests.
9. Skillet Granola-Apple Crisp
We can think of no more wholesome way to finish off your holiday meal than with this exceptionally tasty treat. Not only is it surprisingly low in sugar and high in satisfaction, it's also a snap to make thanks to Korkmaz Alfa's stovetop-to-oven functionality.
Need anything else to pull off your holiday menu? In addition to the Korkmaz Alfa Cookware Set, Cilantro The Cooks Shop has you covered. Browse kitchenware, cookware, bakeware, ovenware, and much much more at Cilantro The Cooks Shop today.