Thought Leader Series: 3 Seasonal Main Dishes with 5 Ingredients or Less
Diane Balch lives in a rural horse town and is passionate about simple living and eating, as seen in her blog at SimpleLivingEating.com. Cauliflower, acorn squash, apples, apples, and more APPLES are bursting from the stands at farmer's markets...
Diane Balch lives in a rural horse town and is passionate about simple living and eating, as seen in her blog at SimpleLivingEating.com.
Cauliflower, acorn squash, apples, apples, and more APPLES are bursting from the stands at farmer's markets and grocery stores right now...calling you to take them home and enjoy the bounties of this harvest season! What to do with these seasonal treasures?
Here are a few simple and delicious recipes you can make in a flash with a few good cooking utensils, a kitchen cutting board, kitchen knives, and a sturdy cast iron skillet.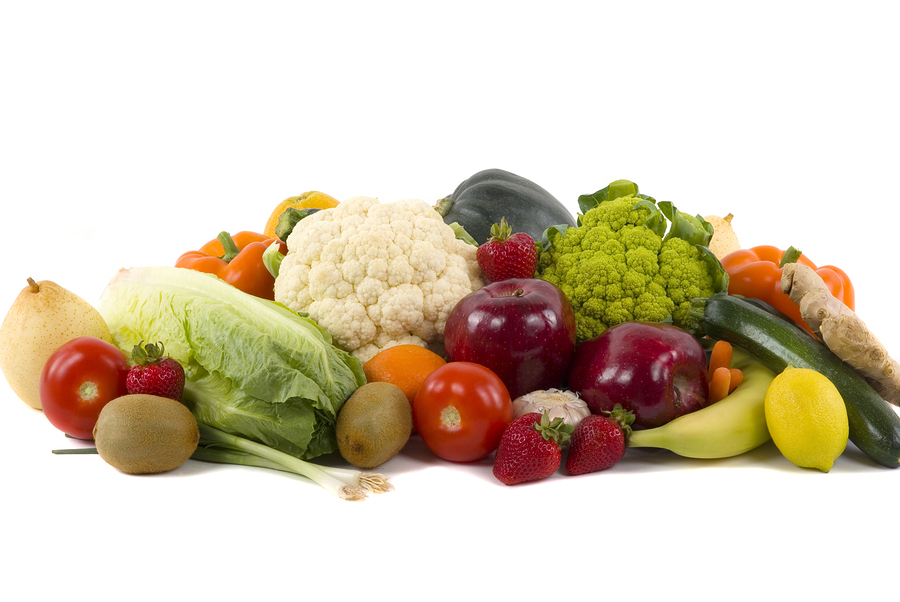 Quick Cauliflower Gratin
It's best to cook vegetables with shorter freshness periods first, so let's start with the cauliflower you bought. If cauliflower is not cooked within a few days of purchase, its flower buds will get moldy and begin to soften. You want to be able to enjoy this nutritious vegetable's full flavor, so chop it up within a day or two of bringing it home from the market, and toss them in a simple dish like this quick cauliflower gratin.
This recipe makes a great side dish with chicken or beef, but it can also be served as a main vegetarian course. By using Panko flakes, which are made from rice, the dish is also gluten-free.
Ingredients:
1 cauliflower head: buds chopped
4 tablespoons of unsalted butter
Directions:
1. Preheat your oven's broiler.
2. On your stovetop, melt the butter in a large cast iron skillet on medium-high heat.
3. Add the cauliflower to the pan. Salt, pepper, toss and coat the buds with the melted butter.
4. Put a lid on the pan and let the cauliflower steam and brown for three minutes. Stir and let it sit again for three minutes. You'll need to do this process about three times - until the cauliflower softens and lightly browns.
5. Turn the heat off on the burner; don't remove the skillet. Add the cream to the skillet and mix. Let the cream bubble.
6. Sprinkle the cheese over the cauliflower, followed by the Panko flakes.
7. Put the skillet in the oven for about two minutes or until the cheese melts and the Panko flakes brown. Keep an eye on it.
8. Remove skillet and let the gratin set for 10 minutes before serving.
Simple Chicken Normandy
After enjoying your fresh cauliflower, your attention may be drawn to the large tote of apples occupying your counter. Yes, you could bake an apple pie or make some applesauce, but have you ever enjoyed apples in a savory dish?
In the French region of Normandy, apples are frequently mixed with cream and an apple brandy called Calvados to make hearty chicken and pork dishes. The following is a simple "a la Normande" dish you can make in 30 minutes. Don't worry if you can't find Calvados; any brandy will work. Remember: Soft and bruised apples are ideal to use for cooking.
Ingredients:
4 chicken breasts: thin cut, boneless, skinless
5 tablespoons of unsalted butter
4 apples any variety: peeled, cored, and sliced
1/2 cup of Calvados or other brandy
Directions:
1. Heat two tablespoons of butter on medium-high heat in a 12-inch skillet.
2. Dry the chicken breast. Salt and pepper and then cook them for about five minutes per side.
3. Remove the chicken from the skillet and set it aside in a large metal bowl.
4. Pour 1/4 cup of the Calvados into the skillet and scrape any chicken bits from the bottom of the pan with a metal spatula.
5. Let the Calvados bubble for a minute and then add three tablespoons of butter. Once it melts, place the apple slices evenly in the skillet. Lightly salt the apples and let them cook for three minutes. Flip and cook them one more minute. They should be lightly brown. Do not over cook the apples - they will get mushy.
6. Remove the apples from the skillet and place them on top of the resting chicken.
7. Pour 1/4 cup of Calvados into the skillet. Scrape any stuck apple bits with a metal spatula. Let the Calvados bubble for a minute.
8. Slowly whisk in the cream. Lower the heat to medium-low and continue to stir until the cream begins to thicken - about two minutes. Lightly salt and pepper.
9. Return the chicken and apples to the skillet. Pour the cream sauce over the chicken and serve with rice, egg noodles or potatoes.
Acorn Squash Stuffed with Wild Rice, Sausage and Cranberries
Your acorn squash can stay neglected for a long time. It can last for a month or more if stored in a cool dry place, but don't forget about it!
Slice it in half, roast it and fill it with a little wild rice, sausage and cranberries for dinner tonight.
Ingredients:
3 acorn squash: ends removed, sliced in half and seeded
1 pound of sweet Italian sausage: casing removed and crumbled
1 cup of cooked wild rice
1/4 cup of dried cranberries: plumped
Directions:
1. Preheat the oven to 450 degrees.
2. Put the cranberries in a Pyrex measuring cup. Cover them with water and microwave them on high for one minute. Let the cranberries soak until you need them.
3. Brush the acorn squashes' insides with a tablespoon of melted butter. Sprinkle with salt and bake for 20 minutes or until the flesh is soft and slightly brown.
4. In a cast iron skillet, saute the sausage in two tablespoons of butter. When the sausage is browned, drain the cranberries and add them and the rice to the skillet. Salt and pepper. Mix well.
5. Stuff each squash halfway with the sausage-rice mixture and serve.
This time of year offers cooks a cornucopia of fruits and vegetables with which to work; don't be afraid to substitute other seasonal finds for these recipes. Quick cauliflower gratin can easily become quick broccoli gratin. Pears can be substituted for apples in the simple chicken Normandy, dish and any type of squash can be roasted and stuffed to make the wild rice, sausage and cranberry dish.
Ready to jump in and create the above recipes? Browse our selection of cookware, and you'll be prepared! With quality cooking equipment, you can feel secure experimenting with any local produce you discover this harvest season.